ACBO TRAINING INSTITUTE II
(2024 dates will be announced soon)
Participants must attend all sessions both virtual and in-person to complete the institute.
Please join our interest list if you would like to be notified when applications open for the next institute.
Institute II is an advanced training for new or aspiring district and college Chief Business Officers. Participation in Institute II is limited to only 15 participants so early registration is encouraged. This year's training is using a hybrid model incorporating three half-day virtual sessions with one 3-day in-person session. ACBO developed Institute II to prepare administrators to take on executive and senior leadership positions as the Chief Business Officer at a district or college level. The training incorporates specific areas to include collective bargaining, data driven decision-making, educational policy, governance, accreditation, legislative and advocacy efforts, ethical and effective leadership, and other areas within a Chief Business Officer's sphere of responsibility. Through a process of team approaches addressing critical issues, case studies and research, the sessions will incorporate strategies and best practices to support participants in the development of the skills necessary to serve as a Chief Business Officer.
If accepted into the program, tuition cost is $850 and includes all sessions *(attendees are required to pay for their own travel and hotel accommodations.)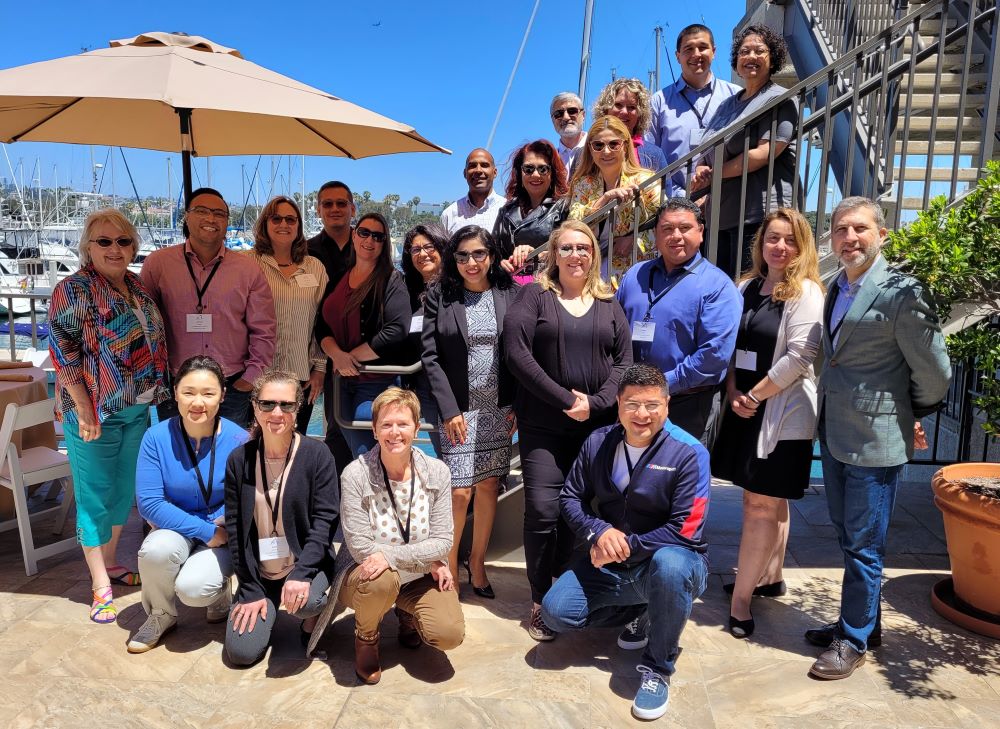 (2022 Institute II Cohort)