ACBO TRAINING INSTITUTE I
February 7-9, 2024
March 6-8, 2024
Chancellor's Office, Sacramento
(all sessions during both dates must be attended to complete the institute.)

Applications are now closed.

If you are interested in joining the interest list for the next cohort of Institute I, please click here to provide your contact information.
The Association of Chief Business Officials (ACBO) training programs have consistently received resounding praise for their content and the quality of the presenters, and the

ACBO Institute I

program is no exception.
Institute I has become a permanent part of the Association's professional development line up devoted to supporting and sustaining current and future business officials serving in a California community college or district business and fiscal office.
Institute I is a comprehensive "nuts and bolts" professional development training offered in two 2.5 day sessions being held in person in Sacramento this spring. Institute I is designed for current and new business officials and addresses some of the most critical topics facing the community college business and finance operations at all colleges and districts in the California Community College system.
Program presenters will be chosen by the facilitators based upon their expertise as subject matter experts and will come from the ranks of the System's Chancellor's Office, seasoned community college district Chief Business Officers (CBOs) and other business and financial experts.
Please note, you must commit to attending both 2.5 day sessions which will be held at 1102 Q Street in Sacramento, [Chancellor's Office building] in Sacramento. Accommodations have been blocked at the Residence Inn in Sacramento.
A final agenda for the program is in development, and each 2.5 day session will begin on the first day at 10:00 a.m. and wrap up with lunch on the final day. The program's "graduation" and Certificates of Completion will be awarded on the final day of the program.
Participants of ACBO Institute I will also be eligible for CPE credit awarded by the Association to meet license requirements [e.g., CPA, CMA, etc.] The number of participants is limited; therefore, early registration is recommended.
If accepted into the program, an invoice for the $875 enrollment fee will be sent to you directly upon confirmation of your accepted status. The fee includes all program sessions and materials, most meals and refreshments during the day, and one dinner.
Confirmed attendees will need to make, and pay for, their own travel and individual hotel accommodations. If you have any questions, please contact events@acbo.org or call 916-443-2226 for immediate assistance.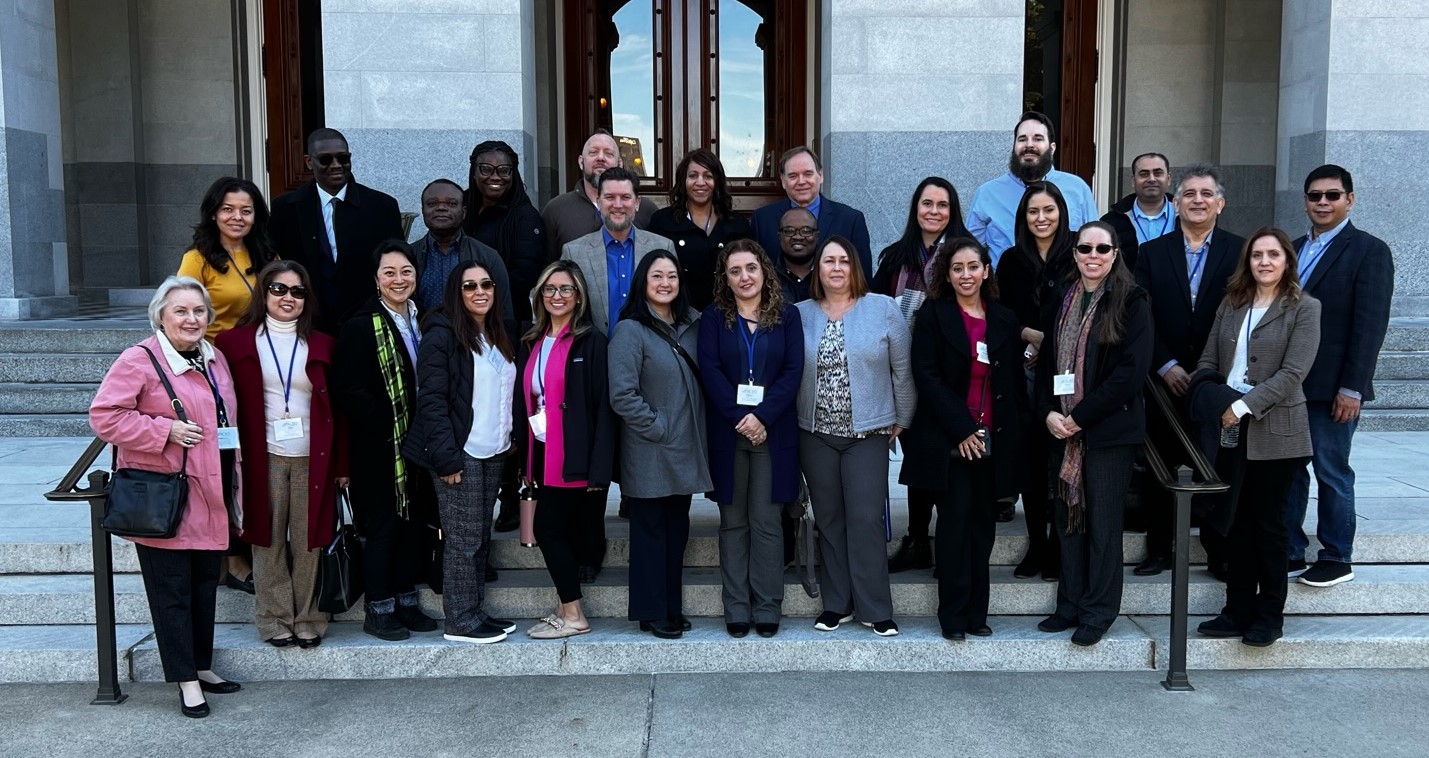 (2023 Institute I Cohort - Touring the State Capitol)