2021 Fall Conference
2021 ACBO Fall Conference
October 25-27, 2021
Hyatt Regency Mission Bay - San Diego
The ACBO 2021 Fall Conference will be held in person in San Diego! It's been such a rollercoaster the last year and a half. While we enjoyed seeing all of your creative Zoom backgrounds, we are really looking forward to being back together again to see all your faces in real life! The ACBO Board and conference planning team are busy putting together the program for the fall conference - things may be a little different to address things happening based on current events and climate for California community colleges. Stay tuned to this page as more details become available. Please note that the conference will be in person only. We will not offer a virtual option.
CALL FOR PROPOSALS:
ACBO invites you to propose a breakout session for the 2021 ACBO Fall Conference. Submit your proposal by August 27, 2021. Since this is our first conference back in person, the ACBO Board and Conference Planning Team are creating a special schedule and there will be limited session spots in the agenda for chosen proposals. Sessions will be chosen based on the needs of the Association. Conference sessions will range from 60 to 90 minutes each (including any Q & A) in length depending on the needs of the schedule.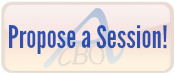 REGISTRATION: Stay tuned for registration link and information.
SPONSOR OPPORTUNITIES: We are busy putting our sponsor package together and will have more information early August.